The Lookout
Price Per Night: $218 Capacity: 2 Beds: 1 Reservations: 1-800-900-9016
The Lookout is on the upper floor of the Forest Duplex Building. It is set back in the private wooded area of the resort, and has an incredible view of the lake and Swan Mountains. With its massive log beams, home style floor plan and full balcony looking out at the lake this cabin is very cozy and lets you experience to true relaxation of living right by the lake. It is equipped with a full kitchen, large fridge, and dishwasher. Small table for two. Large bar-island with stools for seating. California king bed in bedroom. Living room with fireplace, television, couch, lounge chair, and rocker. Bathroom with shower and Jacuzzi bathtub. Lawn table with seating and porch with propane barbeque.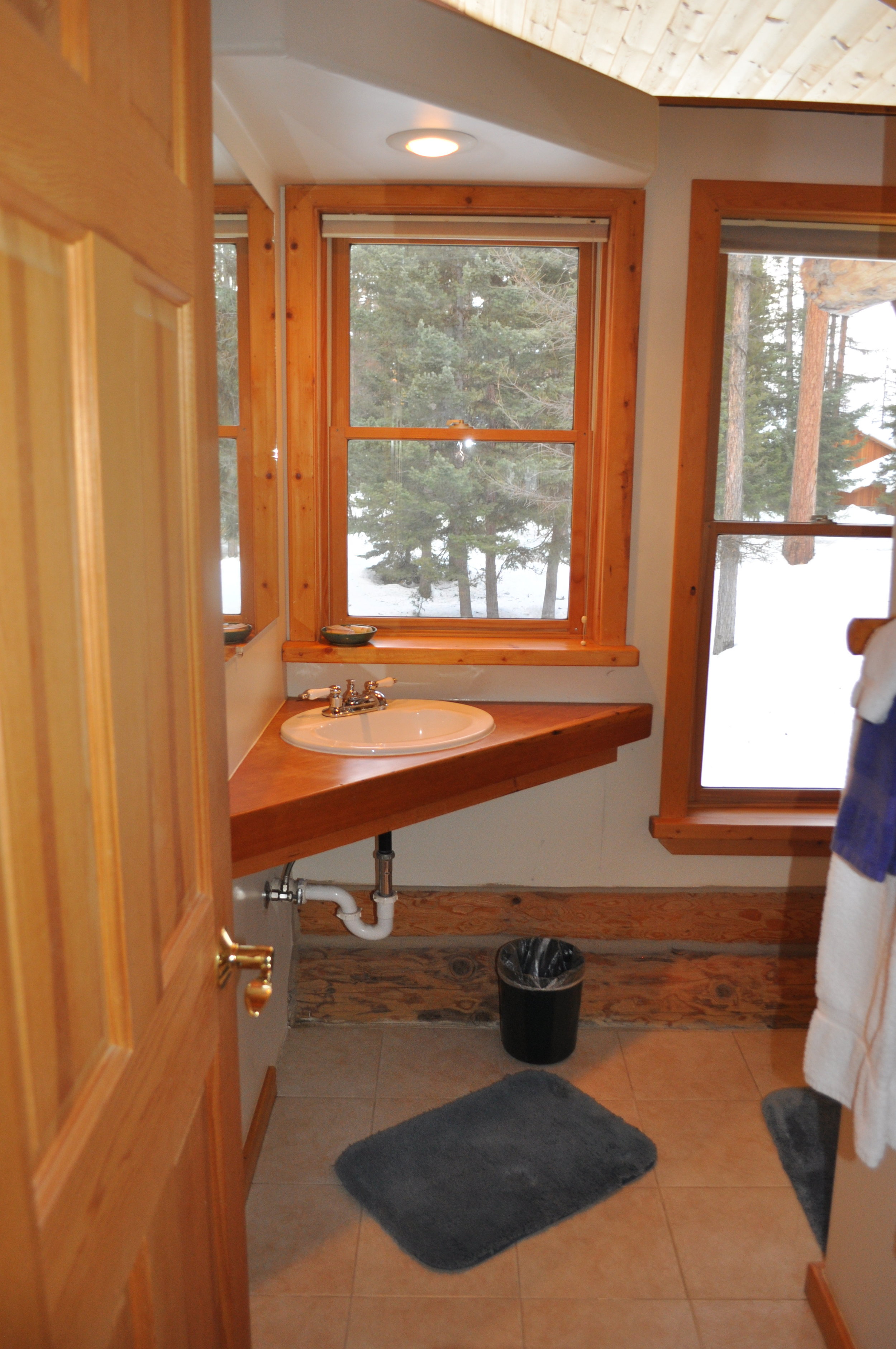 Summer Guests Last weekend of June - Last weekend of August require a 7 day stay (Saturday - Saturday)
We do not allow pets, sorry for the inconvenience.